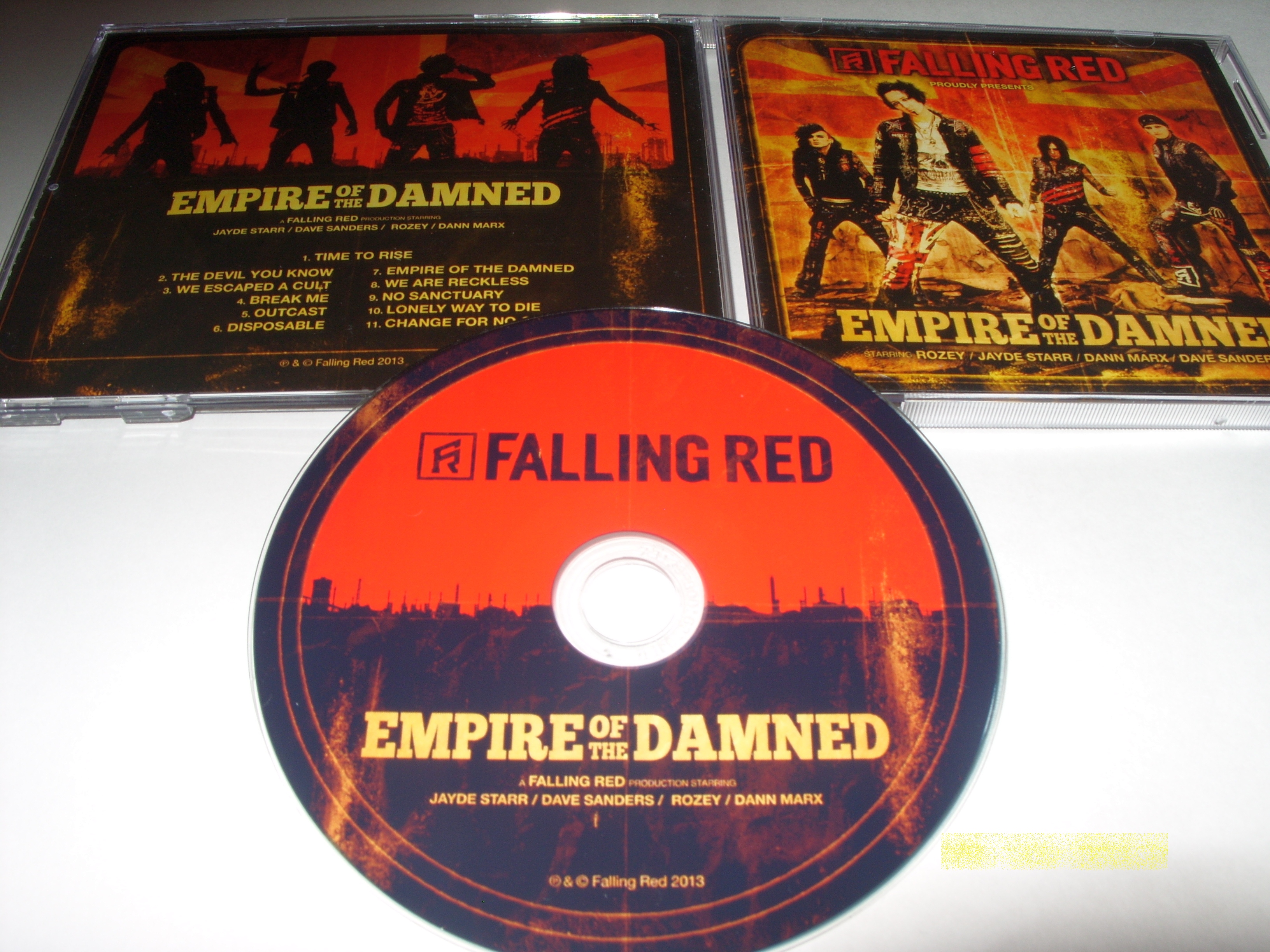 Time to rise and download one of the best metal albums available on APPLE MUSIC/iTunes today.
Falling Red is one of the top four artist's chosen by The Milwaukee Rock Music Examiner from a submission process,
on ReverbNation.com that included over 3,000 world wide and talented musicians.
I chose Falling Red,  because of the energy level, shredding metal guitar mastery,
heavy bass, rocking drum beats ; so heavy, that volume level 11,  is not enough.
This band, Falling Red,  just has to be loud. I love the vocal tracks on all 11 tracks, but supreme
vocals of lead man Rozey, really vamp it up on
Outcast
, and
We Are Reckless.
-Kellie Levans- iTunes Reviews 
Like Falling Red on Facebook
Follow Falling Red on Twitter Today 
Rozey - Vocals / Lead Guitar

Mikey Lawless - Bass

Dave Sanders - Drums

Hometown-

Carlisle / Newcastle/ Edinburgh, UK
Empire of the Damned (feat. Rozey, Jayde Starr, Dann Marx & Dave Sanders) - Falling Red