Please share and help project "TEEN ANGEL" get off the ground-Peace & Prayer-Kellie Levans-Rocking Fun Music tm Records & Teen Outreach -Milwaukee Rock Music Examiner -U.S.E.F. -AFVRM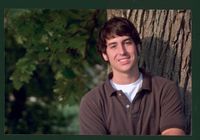 See Tony's full story 

Note from Tony's amazing Mother - This is Linda Lenz who started StopHeroinWI FB page after losing my son, Tony, age 23 in Feb.  He was sober for a year. Since then I have captured some of the most incredible video of recovering addicts.  I need music to match them...music that will grab the attention of Jr. and Sr. HS kids.  It is so important as I know you know.  Every single person I've interviewed started with opiate pills. Something that isn't given enough press. Anyway, let me know if any artists are interested in this project.  It will save lives.  We average 30,000 hits per week.  Highest was 68,000 on our
 Stop Heroin WI FB page.  It would play there and is being professionally mixed and edited with my own money.