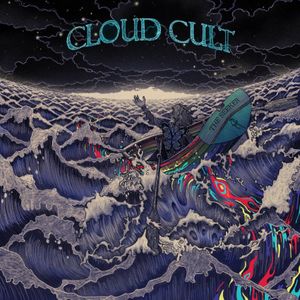 With lyrics like "everyone has got a shadow..." and  "when I'm dead , I'll be a rainbow...." from the track ,
Everything You Thought You Had-
The Seeker,  recorded at Earthology Records , a 100% solar powered recording studio , located in  the backwoods of , the place I call home , Wisconsin -
 Maestro of linguistics , composition , sound, multi- instrumentalist ,  Craig Minowa utilizes this full length album for the catalyst , for the film
 also called THE SEEKER - The Seeker , mastered by Jeff Lipton (Arcade Fire, Bon Iver, Wilco-
"The Seeker is penetrating, perceptive, deep seated,  sweeping desirous longing for the heartless barrenness to elude us all - 
The Seeker teaches us not to only endure misery, but to reinvent ourselves through the journey of trial, error, longing and loving." 
Kellie Levans-iTunes Reviews 
Craig Minowa's own lyrics reflect the experience of this multi-generational film and record , "If Life is a story, we're meant to live through,
then both me and you are the pages .... (
In Awe
) Track 1- (
Through The Ages
) Track13
Download CLOUD CULT -THE SEEKER
- today
 You will concur -
Your own soul is Sought -
-Kellie Levans-iTunes Reviews -
From the Band-
"The Seeker" is an experimental art-drama serving as a metaphor for humanity's search for the 
meaning of life and the divine. This album and film chronicles the life story of a girl who 
undergoes great loss at a young age and her life journey to find herself.